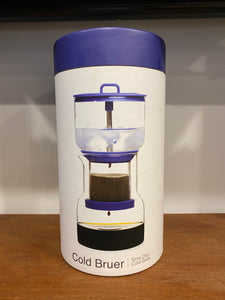 Chill out, get yourself a cold bruer. 
Slow drip coffee brewed over 4 hours, this will impress anyone who comes over and you offer them a cold brew coffee.
Tell your guest all about the process while enjoying a cold cup of coffee and chill out.
Makes 600ml of coffee.